Golden Feather Union Elementary School District (85% Low Socio, K-8, and Rural)
Our school district serves Concow, Butte Valley, Yankee Hill, Cherokee, and beyond.  Though the district is currently in declining enrollment, initiatives are moving the district forward.  Since 2016, the following has created a better experience for students in our rural district:
Implemented a 1:1 student to device ratio
Common Core English language arts and math curriculum adoption
Reducing suspension rates by implementing an academic and behavioral reassignment program
New physical education program
Fun Fridays with opportunity for students to "ketchup" with teachers or participate in enrichment activities called "relish."
Many more with more to come…
The district is experiencing shrinking pains as the enrollment declines.  The district may become a basic aid school in the near future.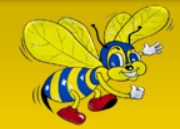 Hornbrook Elementary School District (90% Low Socio, K-8, and Rural):
As a devoted member of the Hornbrook community, I enjoyed the challenge of leading a small rural school district. Children succeeded in a safe and nurturing environment at Hornbrook Elementary. Every student K-8 learned technology, art, and a musical instrument. Staff benefited from frequent collaboration, training, and support while transitioning to the Common Core, SBAC, and the Local Control Funding Formula. Creative financial management allowed for the lowest student to teacher ratio in the region (11:1) while budgeting for costly modernization projects. I was honored to have the responsibility to guide the next generation with the confidence of stakeholders, parents, and students.
As the superintendent / principal, I was responsible for all district functions including the execution of board policy, instructional leadership, human resources, public relations, collective bargaining, technology, fiscal management, and compliance with state / federal programs.
2010-2015 Manage district budget of approximately $1,000,000
2012–2013 Staff reorganization resulting in lowest student to teacher ratio in region
2013-2014 Increased enrollment by 30%
2014-2015 Development and monitoring of the Local Control Accountability Plan
2010-2015 Increased student to computer ratio from 5:1 to 1:1
2011-2012 Construction project management of new DSA structure
2014-2015 BIIG grant winner to bring fiber-optic internet to the region
2013-2015 Facilitation of Common Core implementation
2013-2015 Improved school-home communication via auto dialer notification system
2012-2015 Districtwide online grading system for 4-8th grade students.
2010-2015 Community leadership: collaboration, fund-raising, and event planning
2010-2015 Successfully completed the above with teaching duties